ABOUT US
MegaView Extrusions ® is a family owned and operated  business that is the result for over 25 years experience as an aluminum firm.  Owner, Thomas Hendry open his first aluminum specialty contracting business in 1987.
MegaView ® screen enclosures are built to meet or exceed current building codes, use site-specific engineering, and can be tailored to the customer's needs.  The results are an aesthetically pleasing, quality, custom job that customers love and appreciate.   Maximizing the homeowner's view while maintaining the benefits of having a pool enclosure is why MegaView ® screen enclosures are preferred over other companies.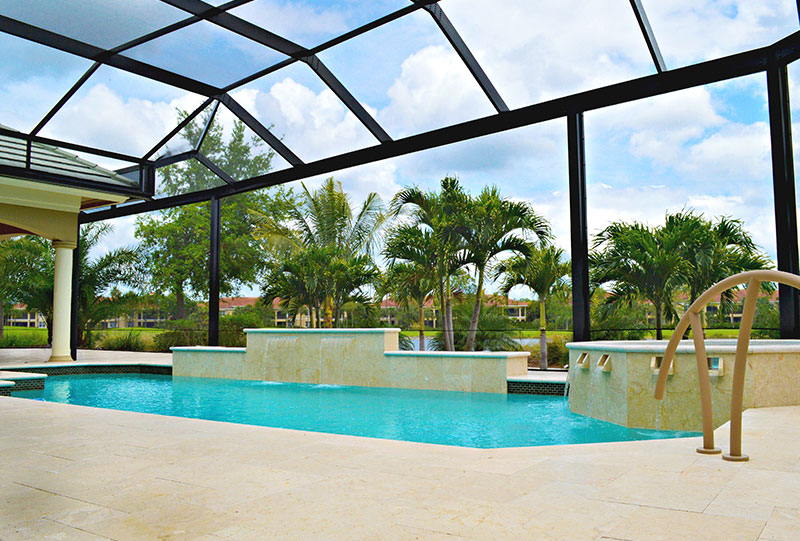 We hope that by introducing you to MegaView ® screen enclosures you'll want to offer your customers the same high quality screen enclosures that are the product of years of research and development.  MegaView ® screen enclosures have been designed, engineered and constructed  for countless customers at some of Florida's most distinguished golf course and waterfront communities.
MegaView ® screen enclosures have been featured on a nationally televised episode of Animal Planet's Insane Pools as well as promoted at area home builder shows.